I know you guys wanted me to let you know when you would be able to nominate some of your favorite crochet apparel designs for the first quarter 2015 Crochet Awards. Click here to send in your top picks!
If you wanted to check out who the judges nominated, go here!!  There's a full list with links and larger photos on the Crochet Awards website.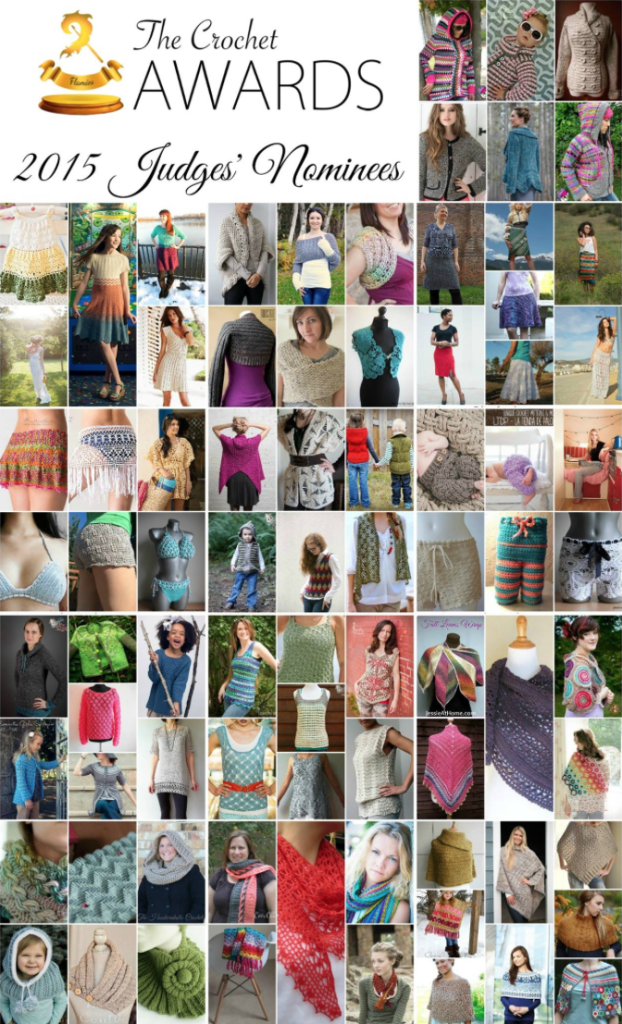 Voting on everything will begin on Feb 23rd!