Hi! It's the 15th of the month, so it's time to launch a new blog sponsor giveaway!
Thanks so much to my generous sponsors for offering us these wonderful goodies!
We have eleven awesome prizes for November, and I will be drawing THREE winners. The FIRST winner can choose his/her favorite 5 prizes. The SECOND winner can choose his/her favorite 3 prizes. And the THIRD winner will win the remaining 3 prizes.
1. A $50 gift certificate to Chop Shop Apparel! You can use it on ready-to-ship items or towards a custom piece. No expiration date!
2. A mad-eyed monster key chain from Scrumptious Delight! He is made from soft kinky and is about 4″ tall with mad eyes and string jointed arms.
3. A Donut Wooden Necklace from Unicorn Crafts! So cute and yummy! Make sure to visit Unicorn Crafts at Patchwork in Oakland on November 16th and in Santa Ana on November 30th!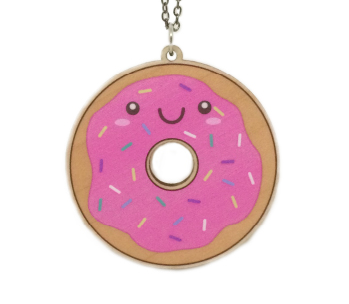 4. A $40 gift certificate to Kelsea Echo! Also, Kelsea just launched the Sugar Rush Collection! Full of sweet, delicious dessert-themed jewelry with plenty of smaller, super affordable items. To celebrate, she's offering free worldwide shipping (minimum purchase $30) until 11/23 with the coupon code "SUGARRUSH"! 🙂
5. This cute little Mitten Brooch from Clairey Lou Creations is a perfect way to add a little Christmas cheer to an outfit! Also in November, you guys can use the code TWINKIE10 to get 10% off in her shop!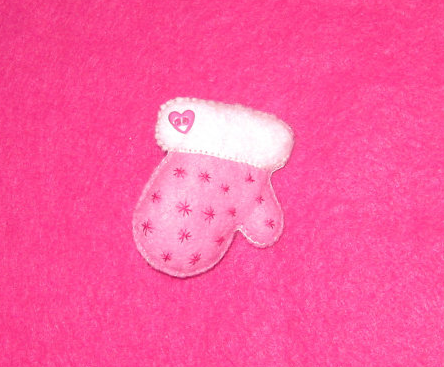 6. An adorable necklace from Dina Fragola, featuring a white kitty and flowers on a silver toned filigree base strung on a chain. Simply kawaii! Filigree base is 2″ by 1.5″ and chain is 19″  long. You can also get 15% off in her Etsy shop with code "thankyou" until December 31.
7. A Hand-Painted Gold Glitter Cat Ornament from The Pink Samurai!  These are new to her shop and made from her design.  The glitter is super sparkly and stays put! The Pink Samurai will also be at Renegade Austin on Nov. 29 & 30 and at the Blue Genie Art Bazaar in Austin from Nov. 28 – Dec. 24.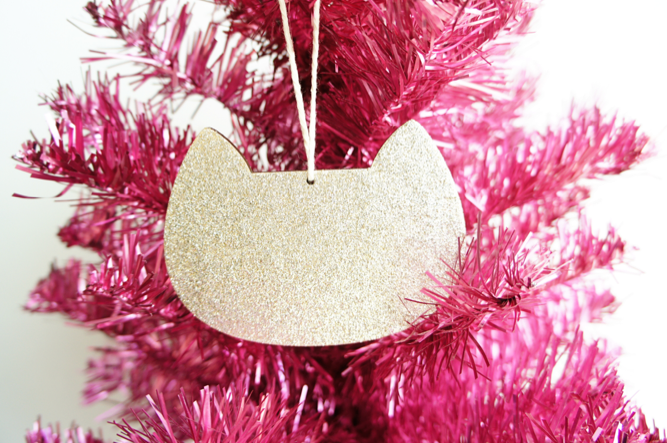 8. A custom-made pair of PokePanties from The Geek Garden. You will get to choose from her available Pokemon characters/prints in your size! Can't wait to win? There is a buy 2 get 1 free deal in the shop!
9. A colorful ruffle scarf from Knit Kritters! She will message the winner with color options, so you get to choose! She is also having a sale: if you use the code NYCC1410 before November 25th,  you wil get 10% off of your purchase!
10. A $30 gift certificate to A Little Geeky!
11. Our brand new item from Yummy You! A crocheted Turkey Hat!
Just follow the Rafflecopter widget below for all of your chances to win! (p.s If you are new to Rafflecopter and think it's weird, I just ran into this hand dandy guide.)
Giveaway is open worldwide, for ages 18 & over, and will run for a week until next Sunday night, November 23rd, at midnight PST. Winners are chosen randomly via Rafflecopter/Random.org, and winners must reply to my email within 24 hours, or I will randomly choose a new winner. Good luck! P.S. Please make sure my email address can get through your spam filters! I will only be contacting winners via email. twinkie@twinkiechan.com
a Rafflecopter giveaway