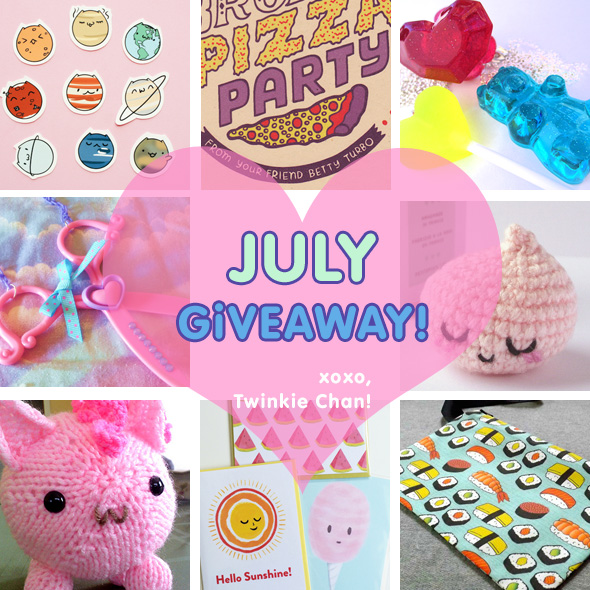 It's the 15th of the month, so it's time to launch a new blog sponsor giveaway! Thanks so much to my generous sponsors for offering us these wonderful goodies! One lucky winner will receive:
1. A super cute planet sticker-set from The Pink Samurai.
2. A copy of Betty Turbo's Funny Broads Pizza Party Coloring Book Zine! The funnest and funniest ladies have all gathered together and they want to have a pizza party with you! It will be the most legendary party of all time!

3. A craymazing candy jewelry pack from Cicely Margo, which includes a Strawberry Pink Heart Pop ring, Neon Lemon Heart Lolly necklace, and Razzleberry Blue Gummy Bear necklace!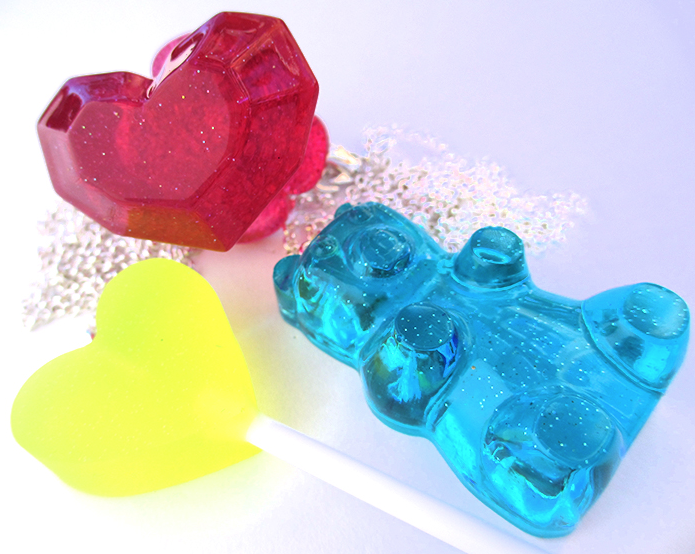 4. A yummy Sushi Clutch from A Little Geeky, made with organic cotton fabric and A Little Geeky's original design!
5. A super sweet pink Scissors Necklace from Miss Alphabet!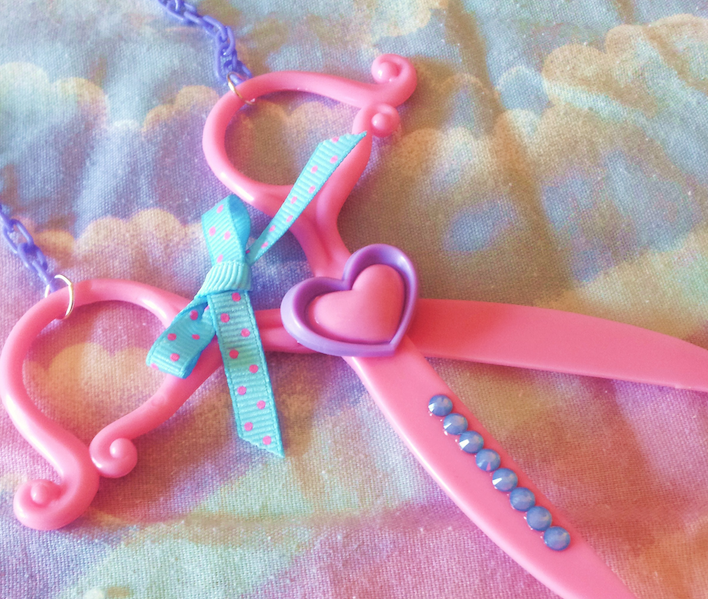 6. A 20 euros ($27) gift certificate to Petits Pixels' Etsy shop.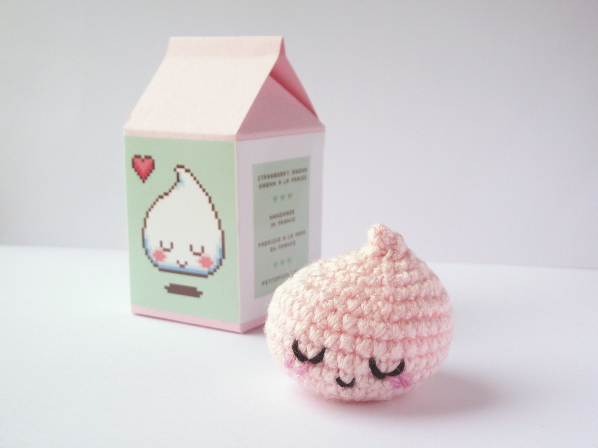 7. A Chibi My Little Pony Plush from Knit Kritters. Yours can be any of the Mane 6! Knit Kritters will also be vending at BronyCon, August 1 – 3, at booth #1104-A!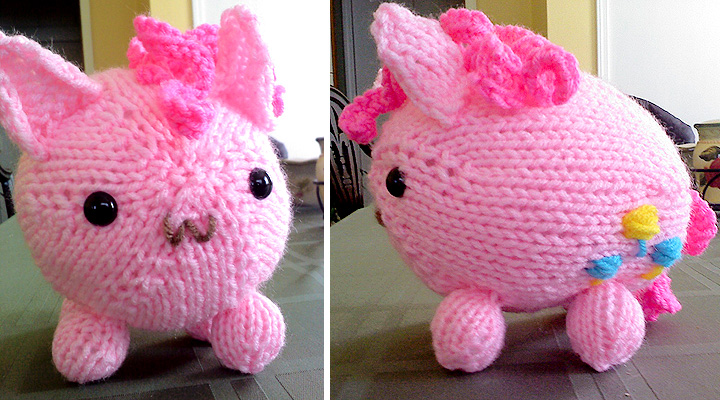 8. A fresh and summery greeting-card pack from Nellie Le! If you come visit me at Renegade Craft Fair this weekend at Fort Mason, I will also have some of Nellie's greeting cards for sale.
Just follow the Rafflecopter widget below for all of your chances to win! (p.s If you are new to Rafflecopter and think it's weird, I just ran into this hand dandy guide.)
Giveaway is open worldwide and will run for a week until next Tuesday night, July 22nd, at midnight PST.  Good luck! P.S. Please make sure my email address can get through your spam filters! twinkie@twinkiechan.com
a Rafflecopter giveaway