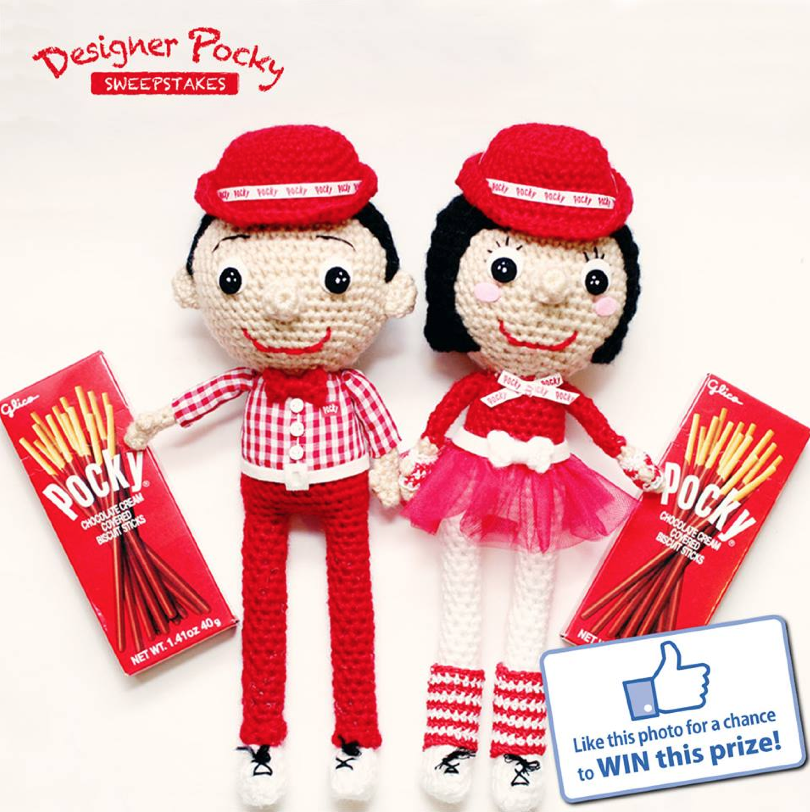 Happy 4th of July! Today is also the start of my new giveaway with Pocky! To enter to win, you must "like" this photo on Pocky's Facebook page. Here is the link (hope it works!) with all the rules.
I designed these dolls based on the Pocky ambassadors that rolled around in the Pocky truck giving away free Pocky! The funny part for me is that my buddy Stephanie was actually a Pocky girl, so I used lots of photos of her as a reference for the outfit!
Stay tuned for some behind-the-scenes footage and other fun photo extras!