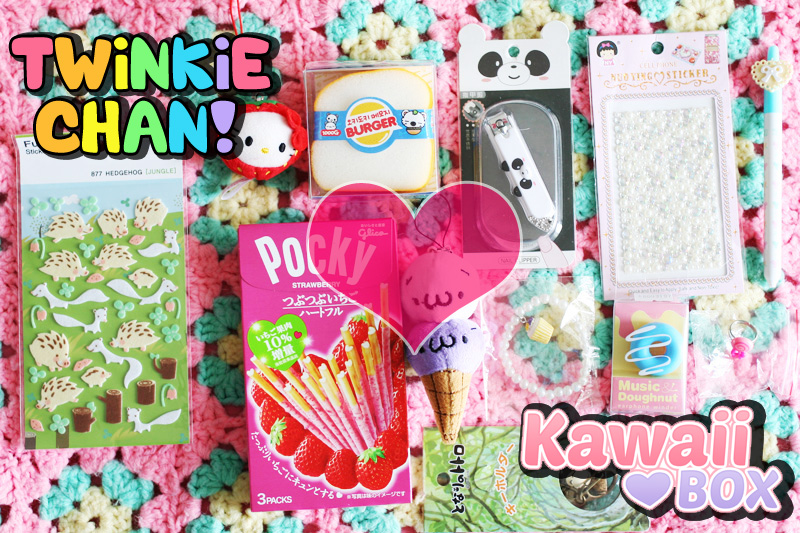 Do you guys subscribe to any monthly goodie services? I've purchased Birchbox for my mom, and I currently subscribe to Graze cuz it's snacks, and I know I'm gonna eat snacks! My buddies at Blippo.com now have a new, super cute, monthly subscription service called Kawaii Box! The service is $16.90 per month, and subscribers receive a box filled with hand-picked kawaii items from Japan and Korea. Boxes are shipped in the beginning of each month, and the shipping is absolutely free, anywhere on the planet! Each box includes 10-12 cute, original and licensed kawaii items. They asked if I would like to check out May's box, and I said sure!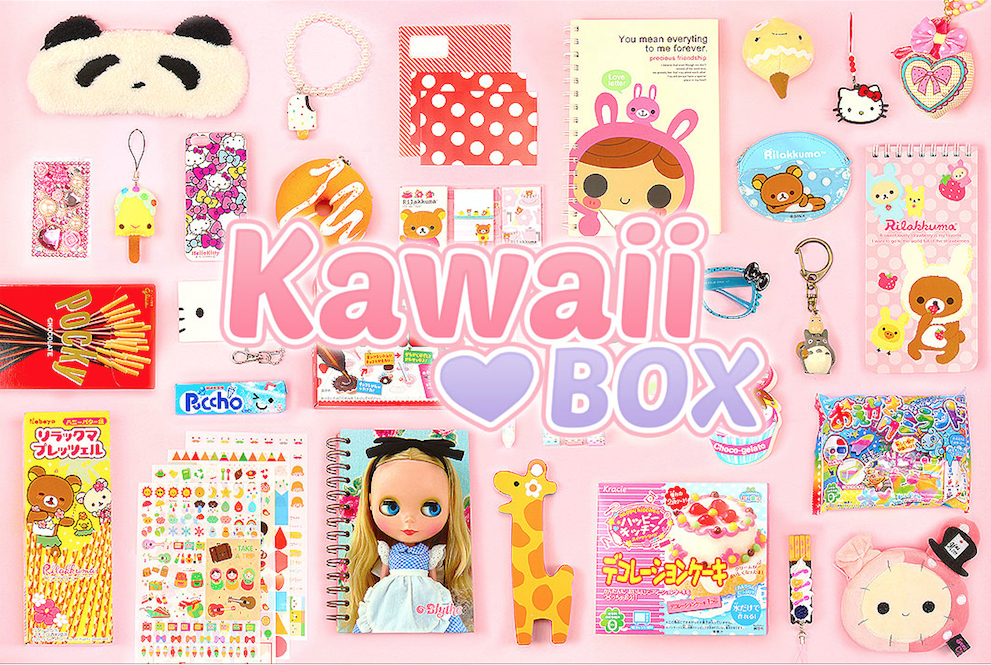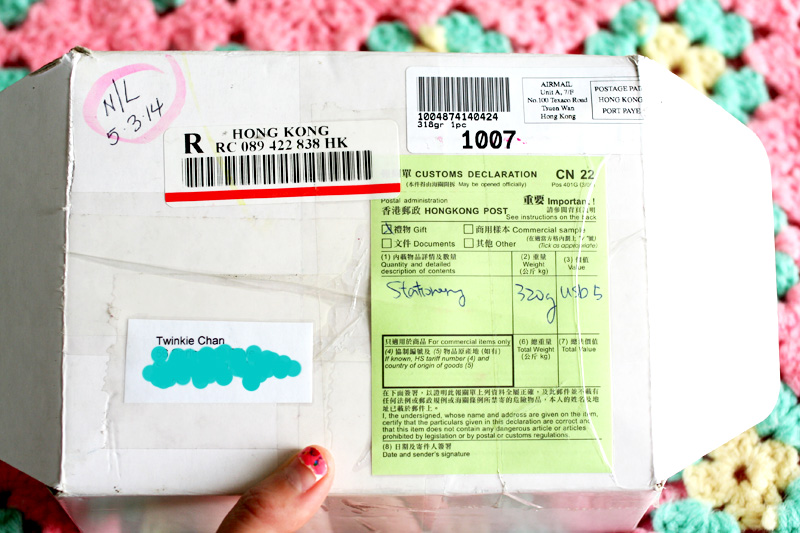 Kawaii Box arrives from Hong Kong. I don't normally do the "Here's photos of me opening the box" reveals, because I don't find that super interesting, but I was surprised to find a cute, hand-written note inside!
Here's what all the goodies look like in the box.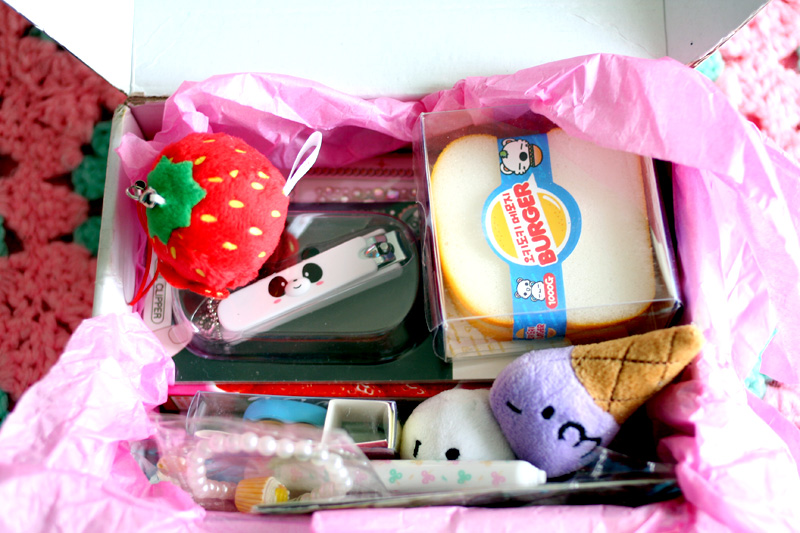 Here's what it looks like all spread out!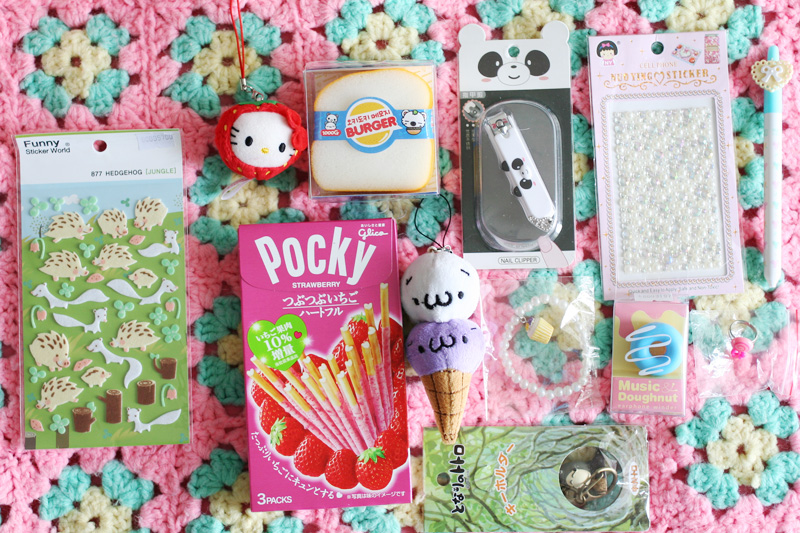 Let's go in closer!
"Burger"/Sandwich notepad and Hello Kitty strawberry phone charm (similar). You know me, I'm crazy about the sandwich notepad!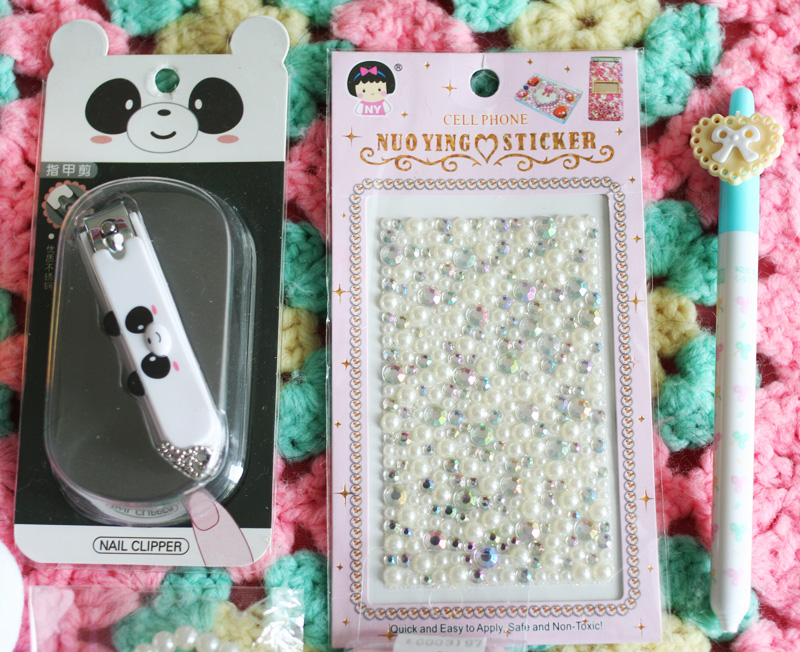 Panda nail clippers, Pearly cell phone sticker (similar), Heart & ribbon pen. I'm sure I've mentioned this before, but I am kind of weird about my nails, and I clip them ALL the time and keep a nail clipper in my crochet kit! I'm super duper excited about my lil panda clippers!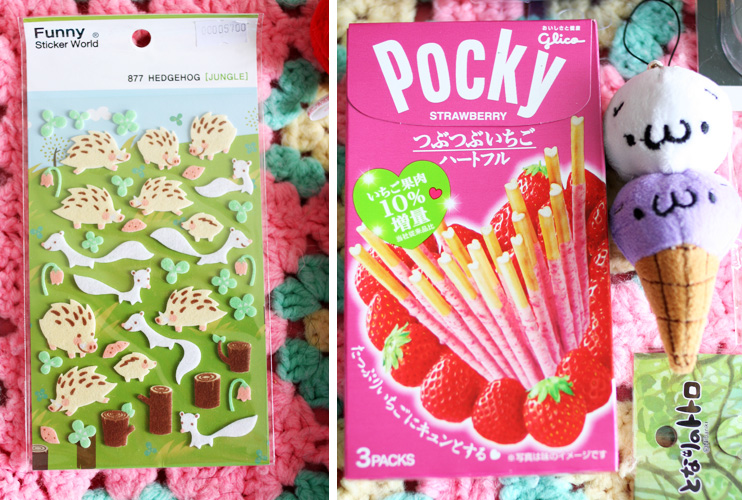 How cute are these woodland creature stickers?! They are a bit fuzzy/felty! And if a package has food in it, IT IS A WIN. Hello, strawberry Pocky! Snacks make me as happy as these plush ice cream cone charms!
Cupcake bracelet, Doughnut cable winder, lollipop ring. I am highly intrigued by this cord-winder!!!! The cupcake bracelet would be fun to stack with a bunch of other bracelets. The lollipop ring is really sweet. It is adjustable, but it still looks a bit small for an adult and perhaps intended for a child (hey, presents!!).
Lastly but not leastly, Totoro keychain! Mine is riding a little acorn, but he comes in different styles, and there's also Catbus!
So after doing some rough math (since I couldn't find all the exact items in the shop), the value of the Kawaii Box is about a $39-$40 value for the $16.90 you pay. That's pretty cool, right?
So check out Kawaii Box! The June Box is a mystery…. I wonder what will be inside!
Kawaii Box on Facebook
Kawaii Box on Twitter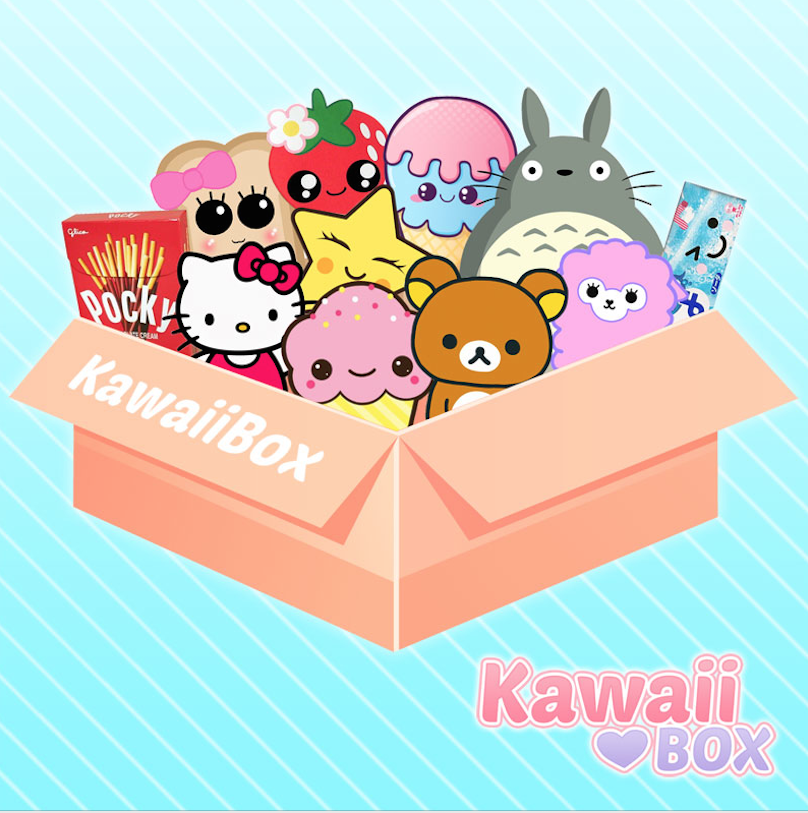 *Disclosure: This post was kindly sponsored by KawaiiBox.