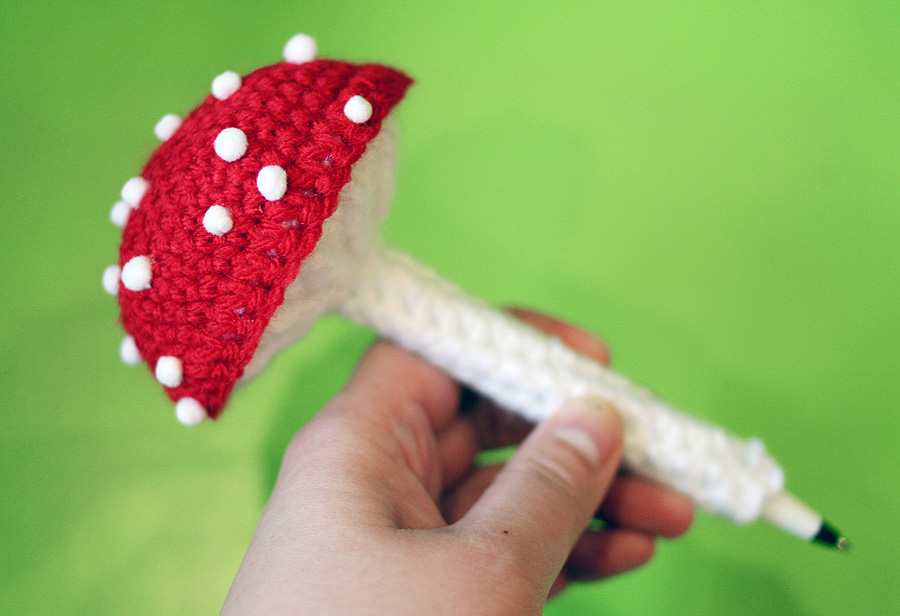 I designed these cuties for my Renegade Craft Fair booth last Christmas, and now I finally have some in my shop for you guys!
I think they are super adorable and have fun details like the little gills underneath the mushroom cap and lots and lots of mini pompom mushroom-spots.
They would make super snazzy gifts for your favorite forest-lovin' friends! Get two and stick em in a flower pot filled with beans or little pebbles!