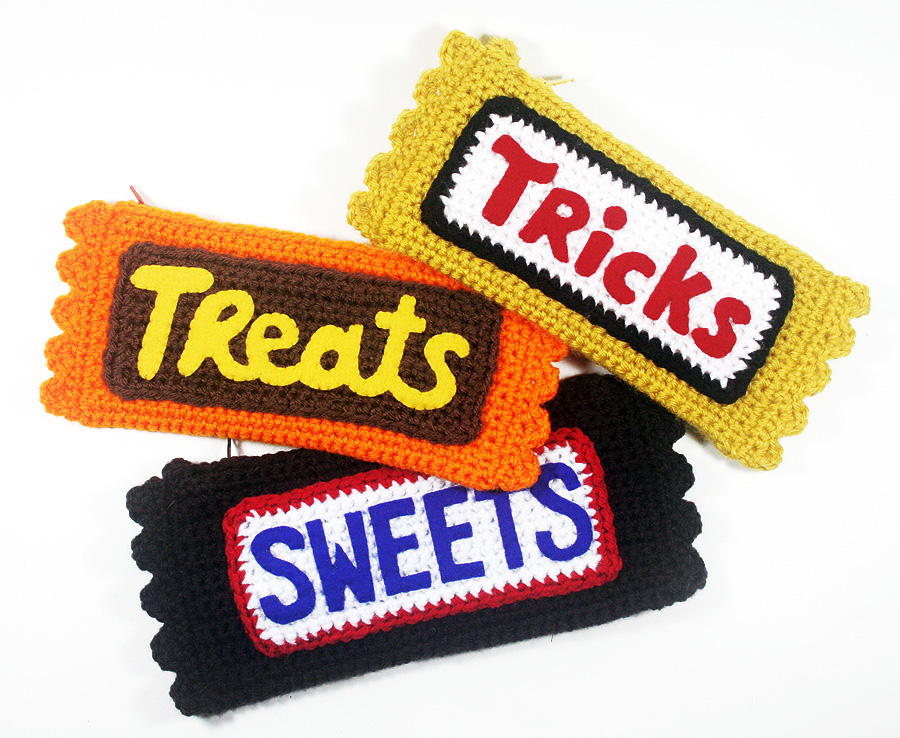 My new free crochet pattern for Michaels.com is now up: Candy Bar Clutches!
They are just really simple zipper pouches with a touch of candy bar goodness. There is some sewing involved (which I am generally not a fan of myself), but I think it's well worth the work!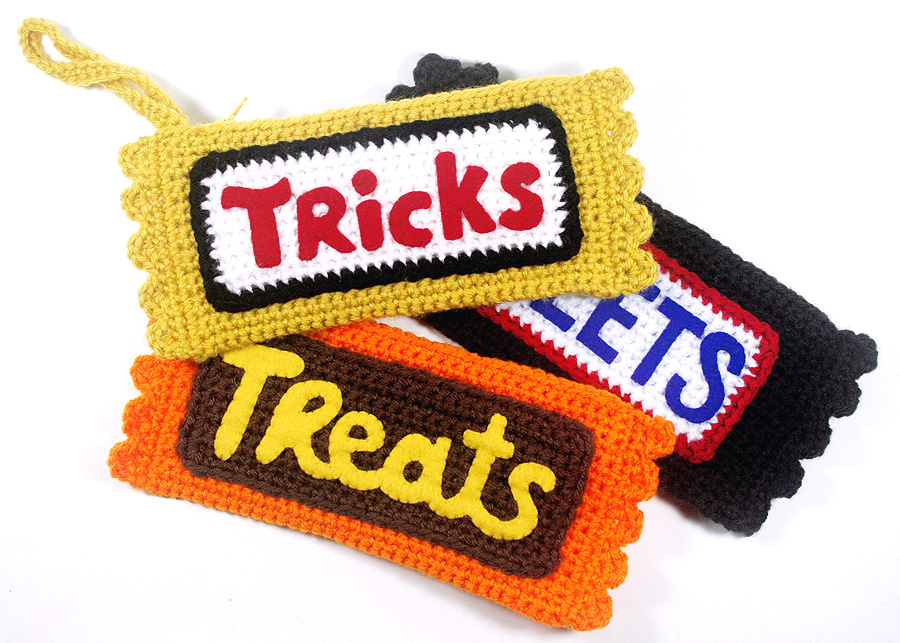 It's really easy to interpret your favorite candy bar with a few simple colors and some fun felt fonts. My three samples are inspired by Snickers, Twix, and Reese's peanut butter cups!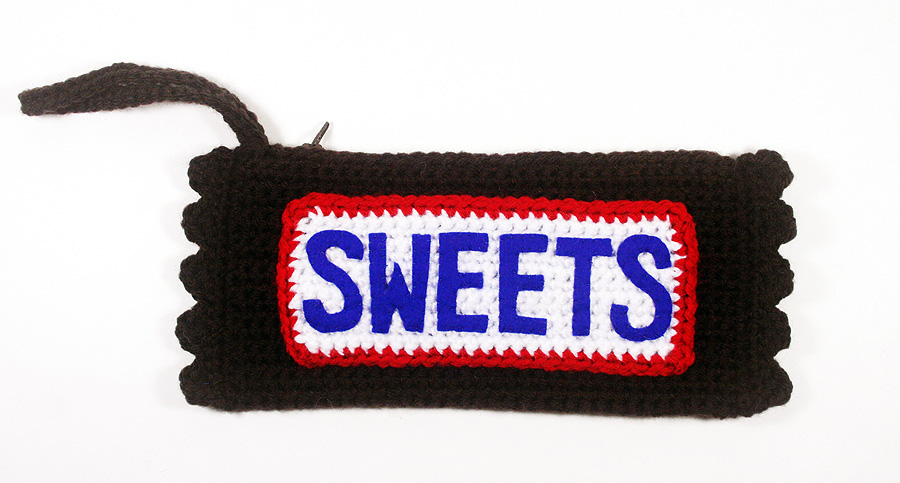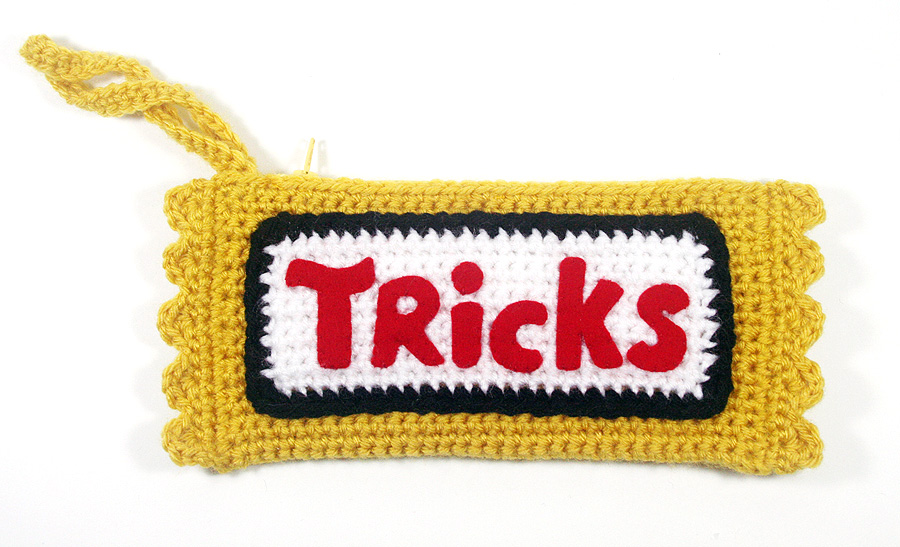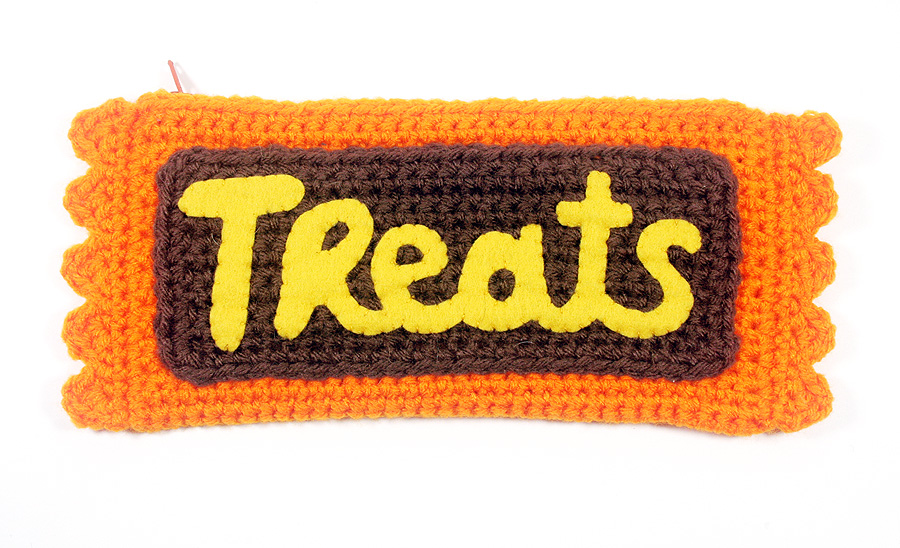 I still want to make a Nestle Crunch, a Kit Kat, and maybe a Whatchamacallit!
Do you guys have a favorite candy bar?
Also, for those less crochet-inclined, I am working on a batch of finished candy bar clutches to put on Etsy. I just gotta finish writing the pattern for my December Michaels.com pattern ;).