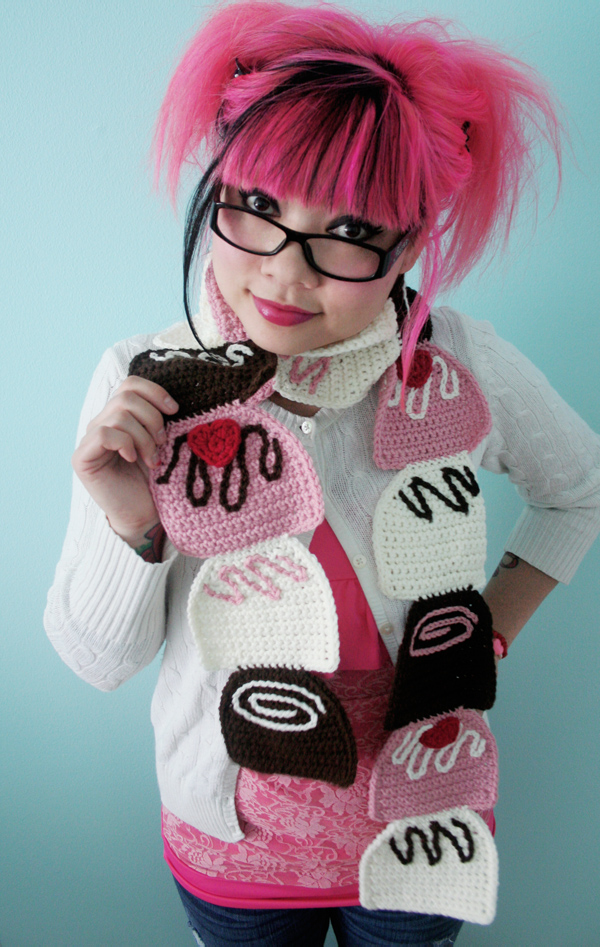 Dear Bay Area,
Have you ever wanted to learn to crochet? Have you ever wanted to wear a scarf that looks like chocolate truffles? Have you ever wanted to hang out with me???
On Tuesday night, October 15, from 7pm-9:30pm,  Ruth Tillman of The Enchanted Square and I will be teaching a crochet class together at Urban Bazaar in the Sunset district of San Francisco. I have never really taught crochet before, so we'll be leaning on Ruth  for the learny stuff, and I'll be there to tell you how to put the thing around the thing and pull the stuff through the other thing. Our project will be my Chocolate Truffle Scarf. No, we probably won't be able to complete an entire scarf in class, but you should be able to finish one truffle and go home and complete the scarf with confidence! Plus you'll also be supporting a neat store that sells local and fair trade goodies!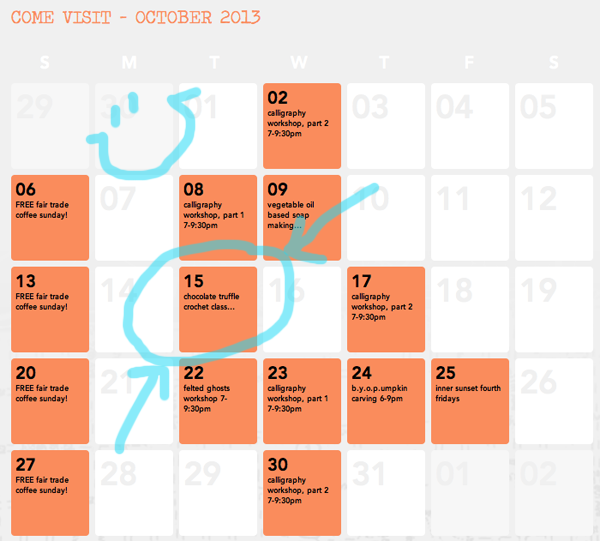 Click here to purchase your spot for October 15!  The class is $35, plus a $10 materials fee if you don't have hooks and yarn. If you already have hooks and yarn, I think you can bring your tools and some worsted weight yarn in your favorite truffle colors to work with. I'll also bring some copies of "Crochet Goodies for Fashion Foodies" in case you want a signed copy! Come out and give me some pointers on teaching!
Let's scratch "Learn how to crochet cool stuff" off your bucket list!