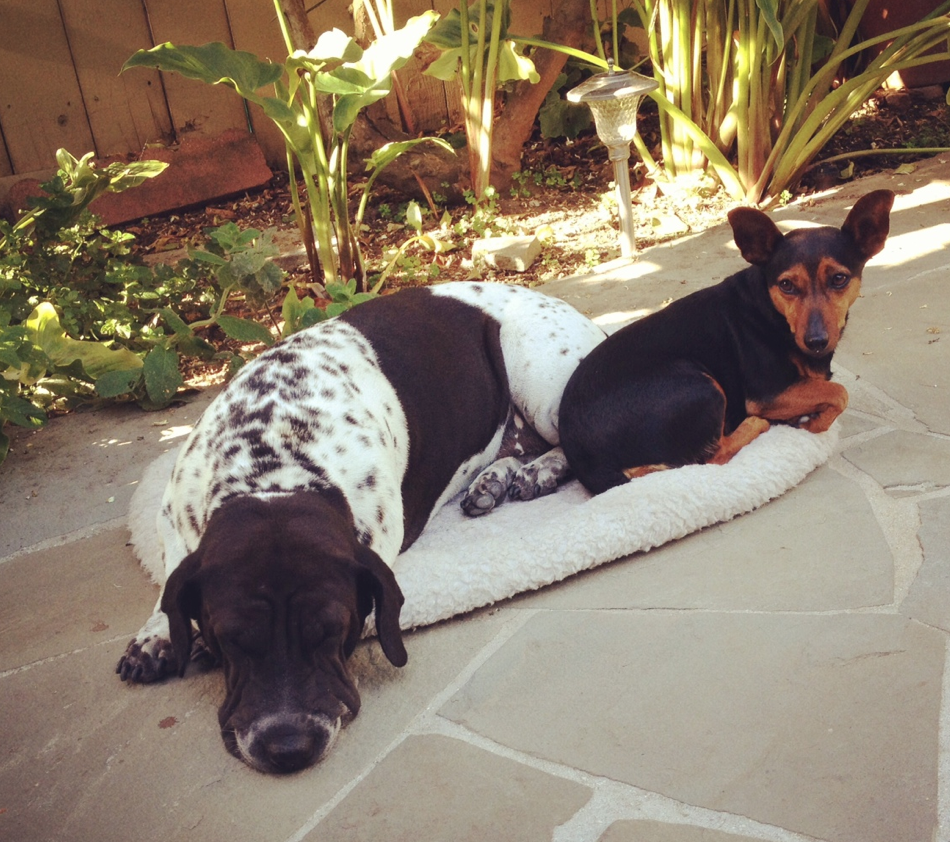 Our 4th of July was pretty mellow and food-oriented. We had a couple friends over, and Hairy got to try out his new meat thermometer.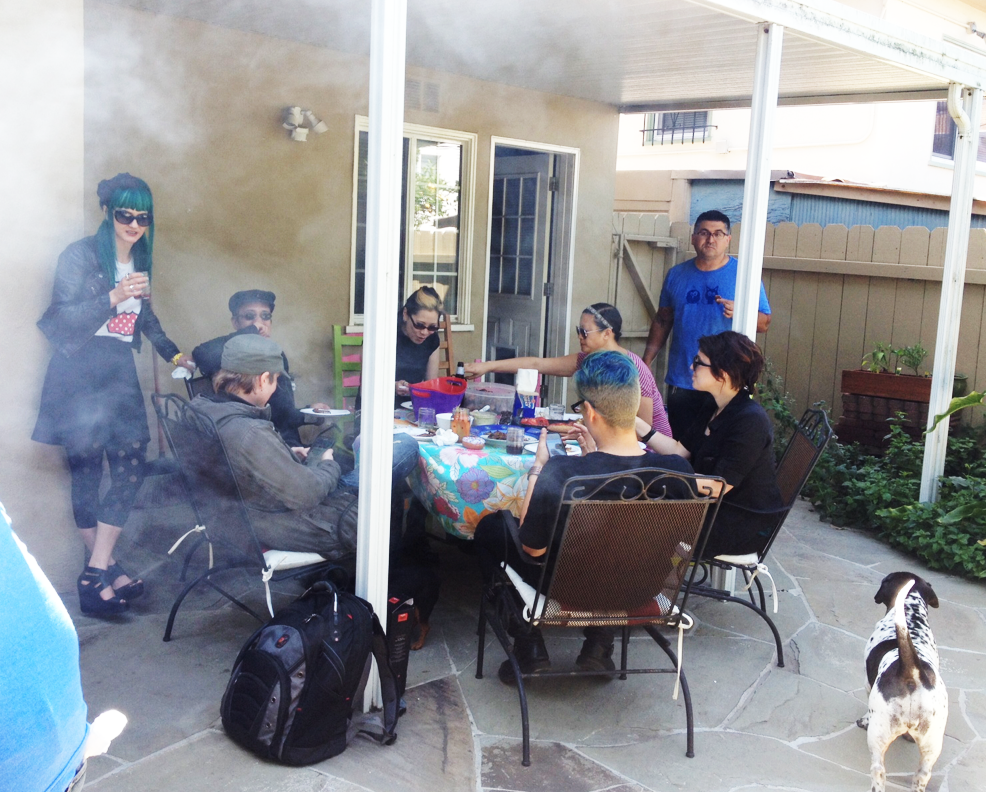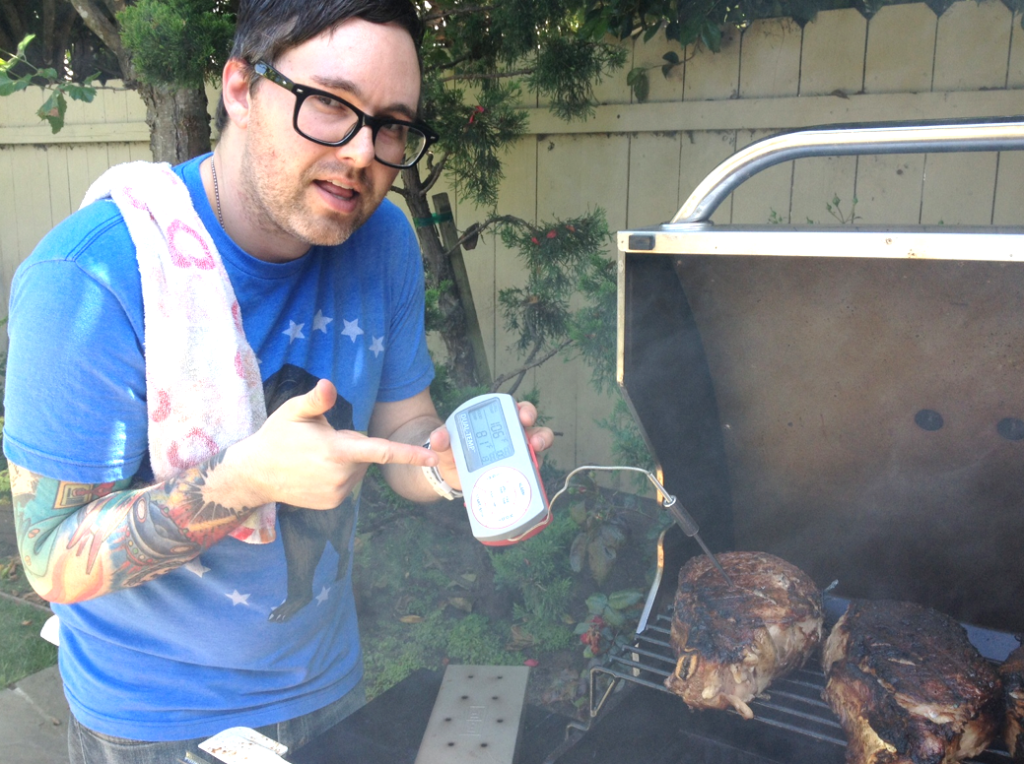 (WordPress seems to not want to load up any more photos right now…doh!)
Of note: our friend Bella made this amazing cornbreadpuddingcasserole that of course I didn't get a picture of, but it was soooooo delightful. I ate it for breakfast today, too!
At night, we stayed in and watched television. I didn't think our dogs were afraid of fireworks, but Bibi was really antsy and cried a lot, so I'm glad we were home. At least our dogs aren't as crazy as my parents' dogs. One of those guys poops or barfs in the dining room every year!
Hopefully I will have some fun photos after this weekend. Tomorrow, we are all going canoeing (I am not an outdoors or watersports or be-outside person, so we'll see how that goes), and then on Sunday, Manda and I have a girldate to the Package Tour, which includes Boyz II Men, 98 Degrees, and NKOTB. I was never actually into any of those groups, but I think it's too funny to pass up! Gosh, what should I wear?!