It's gonna be Betty Turbo week at The Drawing Board in Corvallis, OR, from June 17 to June 22, and I made two tiny (4 in x 4 in) crochet paintings for the Awesome Tiny Art Show with a reception on Friday, June 21, from 6:00pm – 8:30pm.
It's summertime, and that means, ice cream time!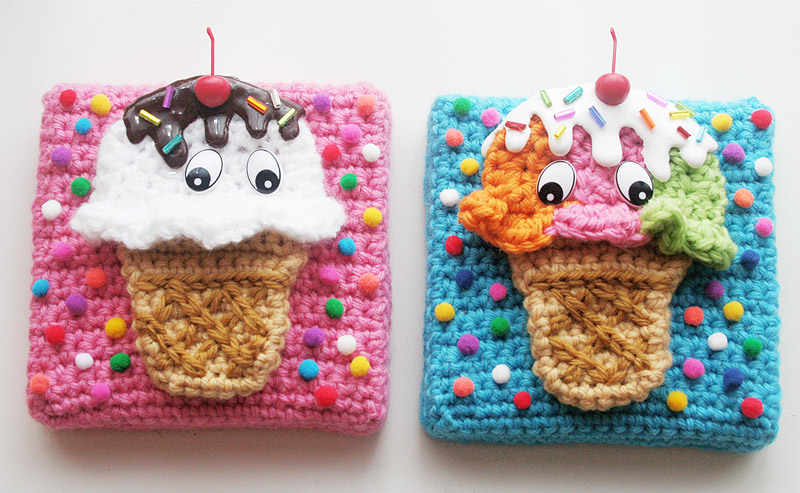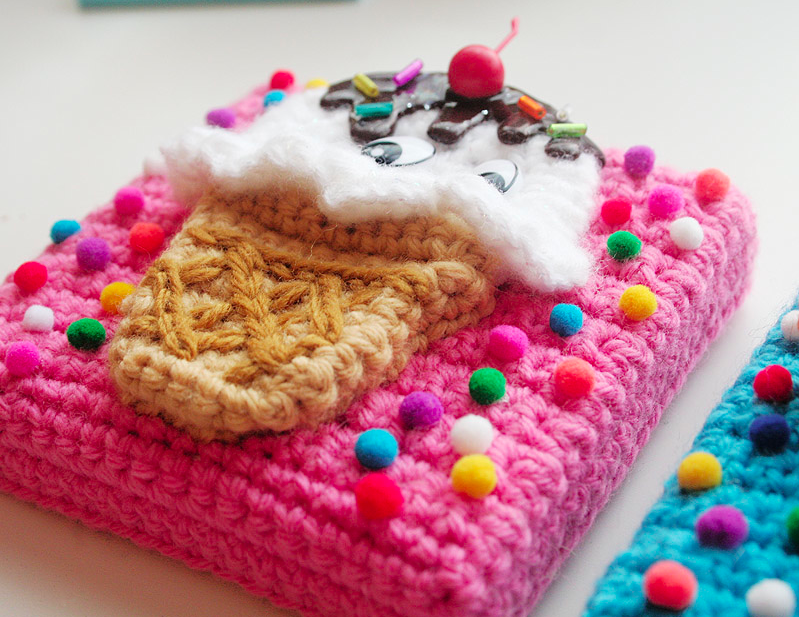 I kind of have a crush on those little cherries!!! You might recognize them as game pieces from Hi Ho Cherry-o :P.