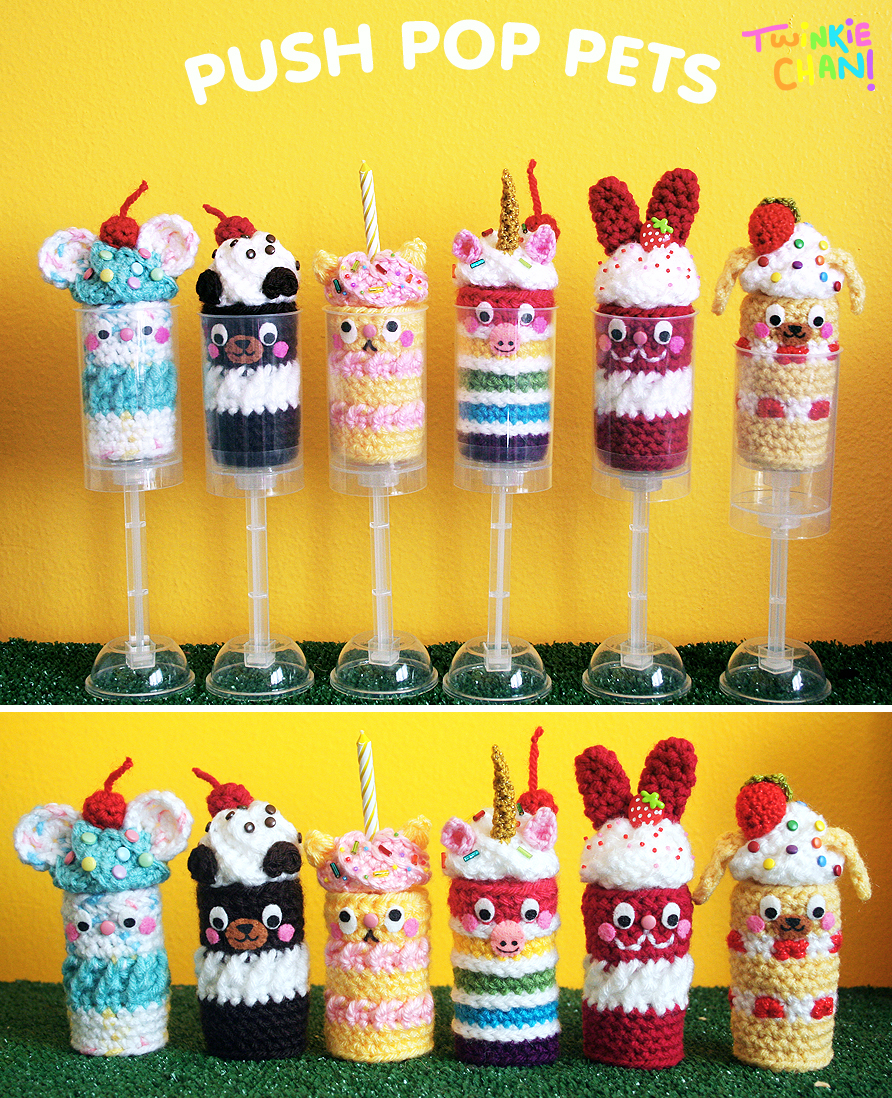 I made a series of "Push Pop Pets" for an art show opening tonight at Big Umbrella Studios, 7pm-11pm, at 906 1/2 Divisadero.
I was inspired by the push-pop cakes I've been seeing around the internet. I was at Michaels a few weeks ago and saw the push pop containers. I didn't have plans for them yet at that point, but I grabbed some anyway. Now they are cute homes for my cake-like creatures: Funfetti Mouse, Black Forest Cake Bear, Birthday Cake Kitty, Rainbow Cake Unicorn, Red Velveteen Rabbit, and Strawberry Short Pup. There is a magnet at the bottoms of the plushes and a magnet on the push pop stand so that when you push up your push pop, the plush doesn't go flying all over the place, but you can still also remove the plush if you wish.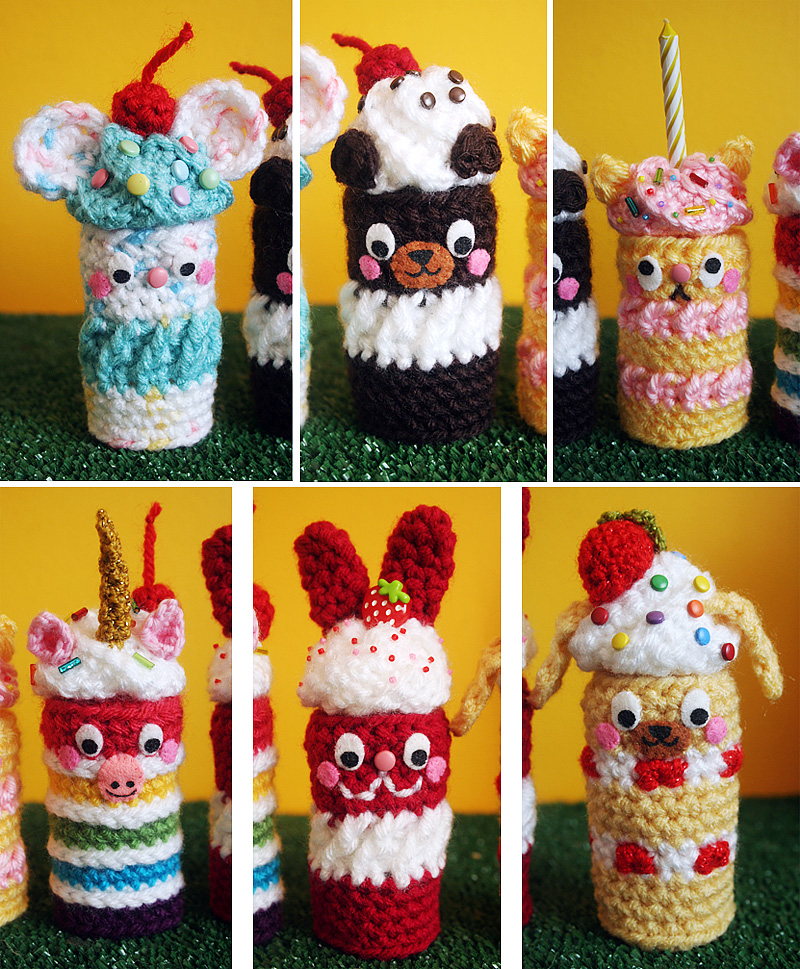 Each one took way longer than I'd planned to complete, and I had sort of a debacle with the magnets (I had to order super strong ones online at the very last minute…. I learned a lot about magnets!), but I love how they turned out! If I have time, I'll make more for Etsy, and I'll definitely  post whatever is left over after the show ends. I think they would make fun birthday presents, espesh with a real candle on top!
Here's a weird animated gif I made. It doesn't have a point or a story. It just … is!