Happy Black Friday!
Head on over to Audrey Kitching's blog to enter the first Yummy You! giveaway! It's a pretty sweet package!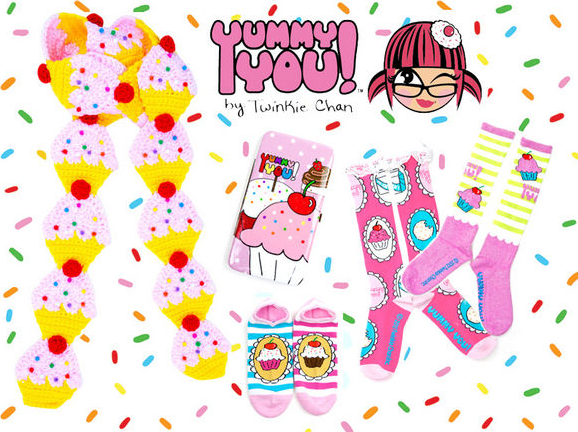 Don't forget to enter the giveaway on her blog. If you leave any entries here, they won't count!
Here's an old photo I have of Audrey wearing  a cupcake scarf she commissioned a kabillion years ago! Love her!!
Quick note: will be having a Cyber Monday sale for Yummy You! (on Monday, natch, starting at midnight PST). 20% off your entire purchase using code HOTFUDGEMUNDAE at checkout!