Many of us in internetsland/girlworld/fashionblogvoyeurville are already familiar with Tavi Gevinson. I never felt really connected to her as a teenage fashion blogger, but after she started Rookie, a website for teenage girls, I kinda had my eureka moment about her and just bought my copy of her/their book, Rookie: Yearbook One.
I haven't had time to really sit down with it yet, as it just arrived today, but just flipping through the pages already fills me with that special girl-magic.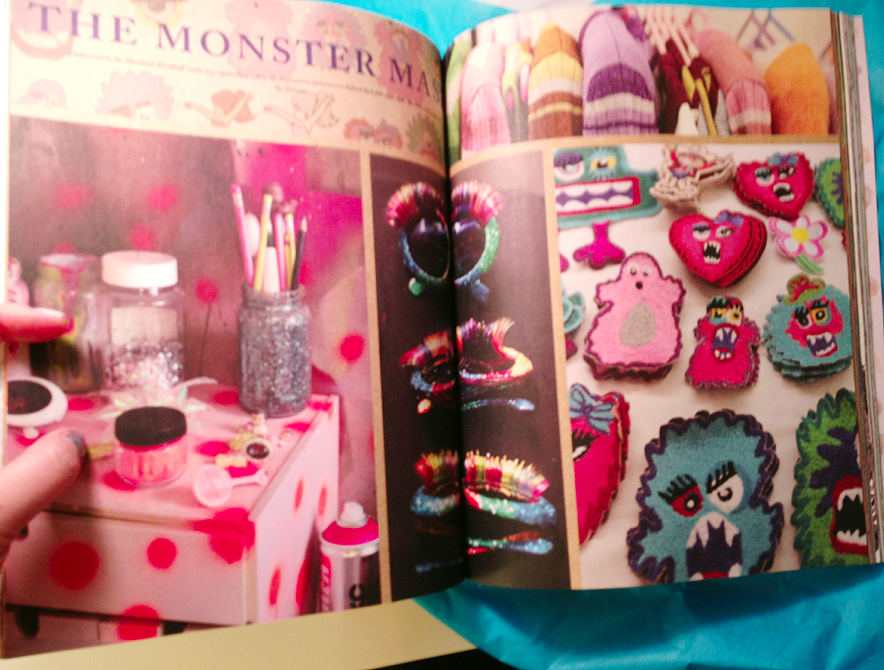 Like I mentioned on Instagram, this book just feels like a secret treasure, and even comes with a paper crown, a little floppy record with music on it, and stickers!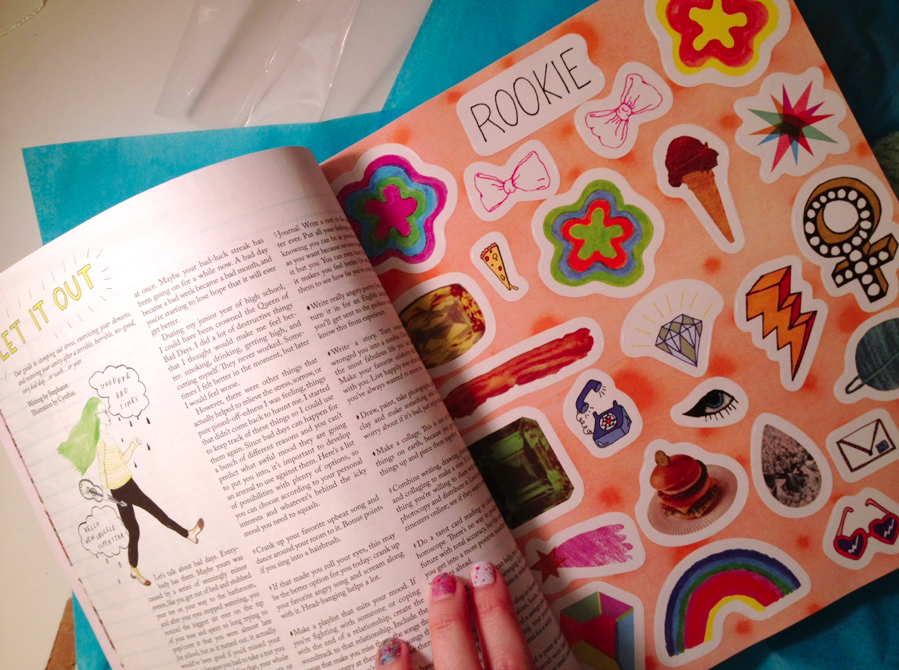 The Rookie girls went on a summer cross-country road trip and had meet-ups with all their readers. Here are a few neat slide shows from their trip:
And There Were Stars in Our Eyes
There is also a funny recurring video segment called, "Ask a Grown Man," where they ask a celeb, like Paul Rudd , a question about the Boy Mind, Guy Stuff, or bits of DudeWisdom.
AgentLover writes for the site as well. If you've never checked out her blog before, it is a MUST! She is hilarious and is also the goddess of pop culture.
I can't decide yet if it's sad or awesome that I connect so much with all of this teen business, considering I am 36. I have always loved the aesthetics of nostalgia, and that uncomfortable but neat feeling of things being new and weird. In her TED talk, Tavi talks about how she's still figuring it out. I think I still am, too.  One the one hand, there's the hope that your world settles down at some point, so you can finally feel comfortable in your own shoes. On the other hand, I like the idea that I'm always evolving, wondering, and growing.