Bye, San Francisco!!!!!!!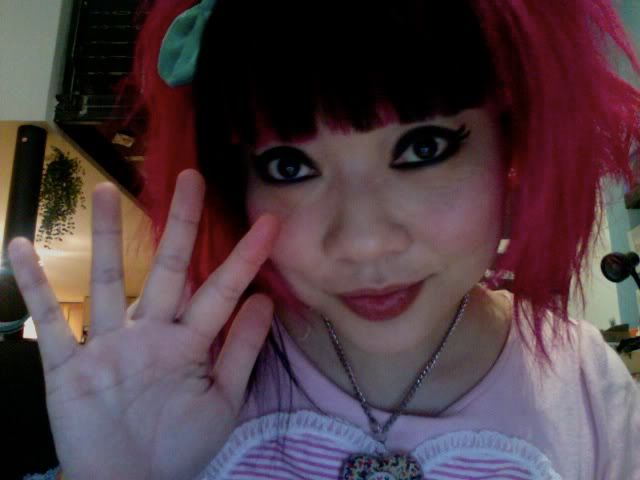 The first thing I did when I arrived at the Cypress, CA Courtyard Marriott was order room service. It was like the oiliest food I'd ever eaten. Way to make fish and veggies unhealthy, dudes!!!!!!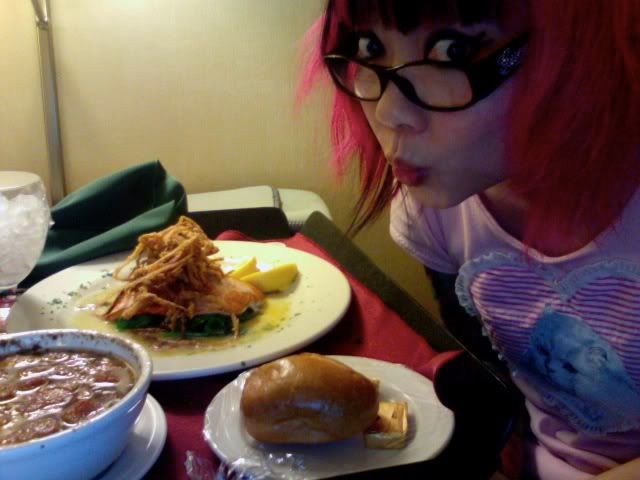 I proceeded to work on some new mitts. I haven't quite figured out this pair yet……. still futzing.
Bacon and Egg mitt in progress: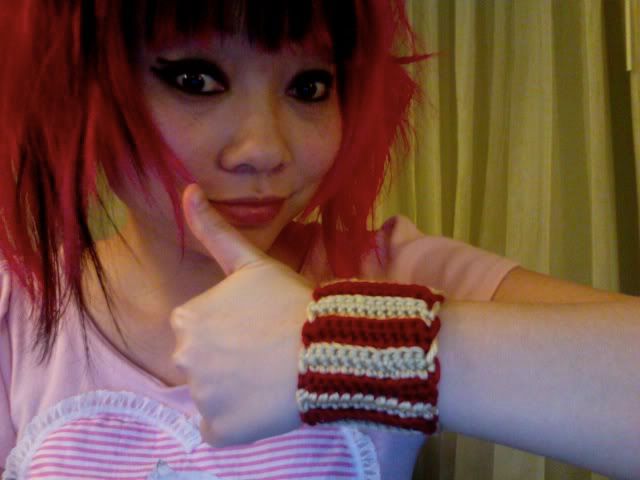 I didn't want to take the toothpaste from home and leave Hairy stinky-mouthed, so I thought there would be some in the hotel room when I got there. WRONG!!!! I trudged downstairs to the front desk and scored all this bounty!!!!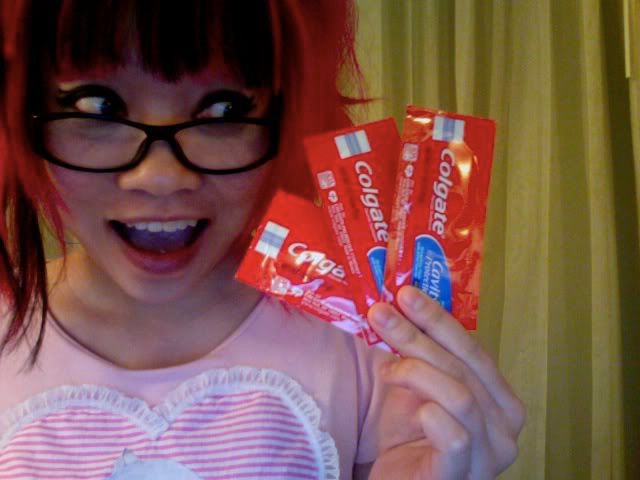 I went to bed around 3am, chatting and working on tshirt graphics, and then woke up at 7am to be picked up for my photoshoot. Sans makeup. I never leave the house without makeup. This was very humbling.
Glasses didn't really help.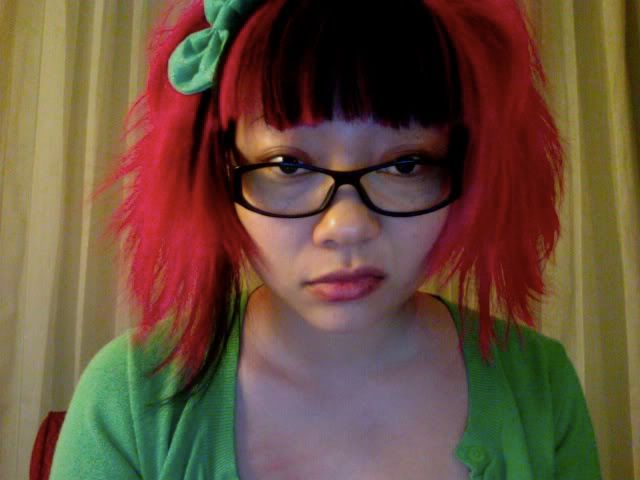 Fast forward, we drive to Huntington Beach for the studio shoot. I get my hairz and makeup did. This was the 2nd makeup look. I don't usually do colored eyeshadow………. I feel kinda like an angry samurai. I took this pic after the shoot while working on stuff on my computer at the studio.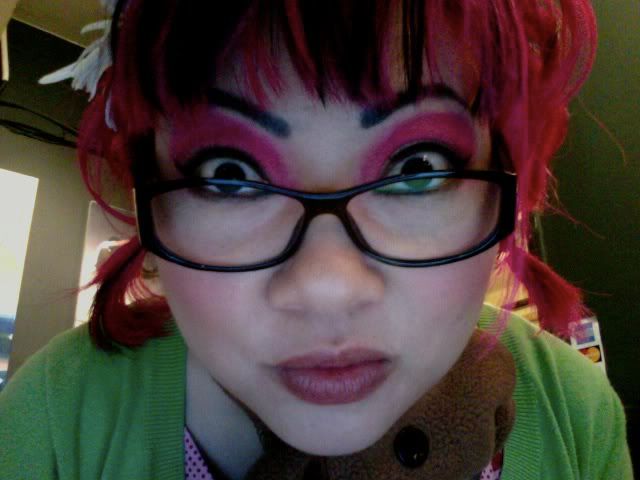 I am hoping it reads more subtly in the photos!!!! I'm just not a huge makeup person, so it's hard for me to tell if I look bad in it, or if I'm just not used to it.
Fast forward to 16 hours after my makeup was applied and I'm finally back home and need to take a shower.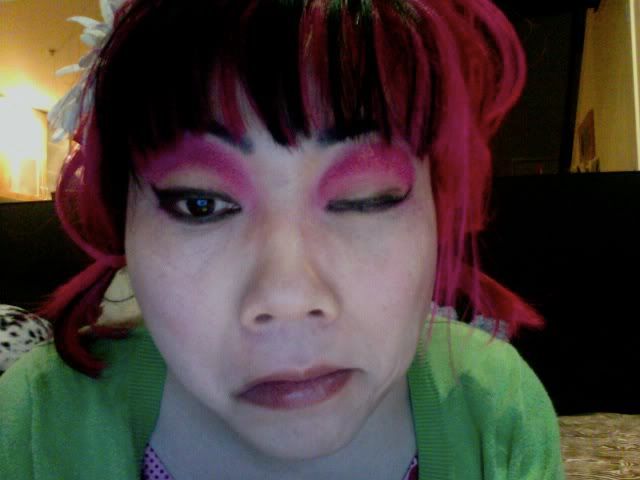 I felt really scary wearing this look all day. After the shoot, we had lunch with the photog and his assistants, and then my manager/partner and I sat down at the studio with our laptops to pow wow about graphics for tees. We did this for lik3 3-4 hrs. Then he took me to LAX where I sat for 3 hours because my flight home was delayed. The lady sitting next to me in the airport was like, "You're Harajuku!!!!!" Hide me!!!!!!!!!