My free crochet pattern for September is up at Michaels.com! Happy Saturday! It's a Marigold Triangle Shawl. I know I know. It's a bit of a departure from my usual, but the idea of autumn and pumpkin spice lattes made me think of cuddling up with a nice granny afghan, and this triangle granny is a great way to wear your blanky around town! Plus, I adore grannykitsch, and this shawl is definitely that!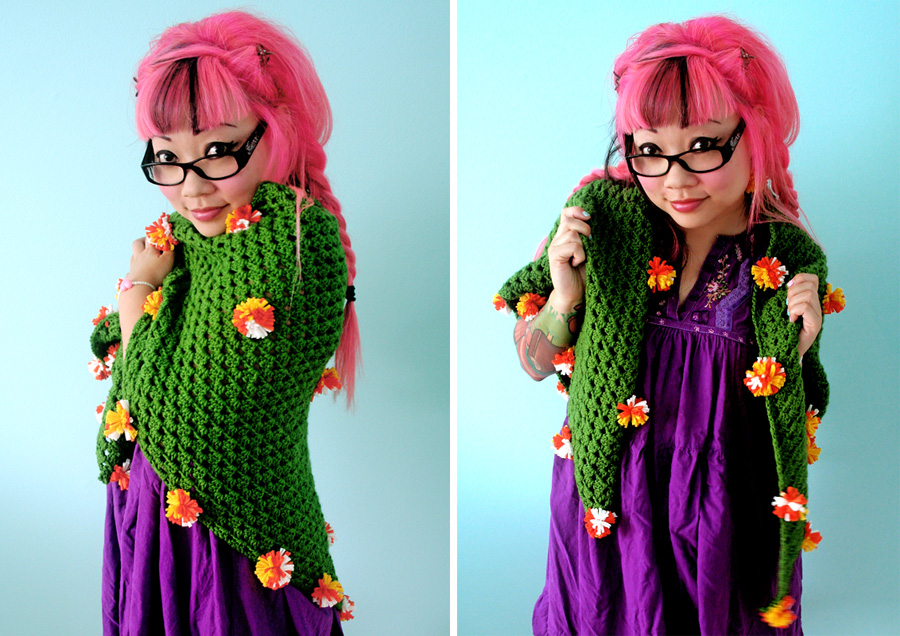 The neat thing about this pattern is that once you get the hang of it, you can just keep going forever and ever and make the shawl as big or small as you like. My marigolds (which are edible flowers!) are made with Loops & Threads' new tshirt yarn, which makes for nice and squishy pompoms.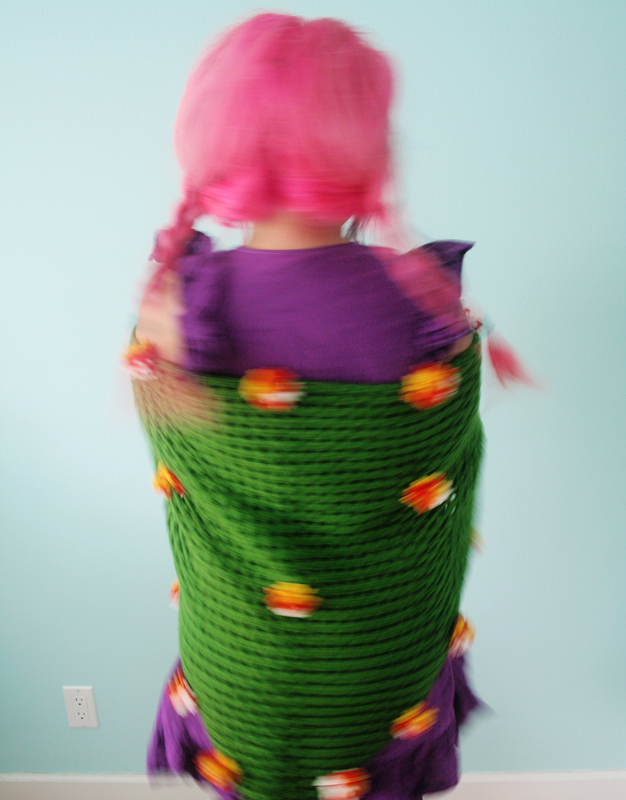 I hope you guys have fun cuddling and twirling with your new triangle shawls!