I have a fun summer-time pattern for you guys! I saw a cute photo of somebody's actual frozen treat, which was a chocolate-covered frozen banana, decorated to look like a bear. The snout was a little cookie, and I can't remember the other decorations. I tried Googling it, but couldn't find the same image again, but I did run into THIS tutorial to make "polar bears." You know I love me some color, so I imagined that instead of just using white chocolate to coat your frozen banana, you could use colorful chocolate/candy melts and have all different colors of bears! Also, I shot photos in my new popsicle dress and felt like a lil popsicle bear would be the perfect accessory. Unfortunately, most of the photos I took with the popsicle turned out focused improperly…….doh.
Here is my initial sketch.
And here are the finished blue and pink versions! I wanted to make a brown one, too, but I'm also still working really hard on prepping for Renegade.
I hope you guys enjoy these cute goodies! My favorite part is crocheting the mini-marshmallows! I think they're really funny and cute.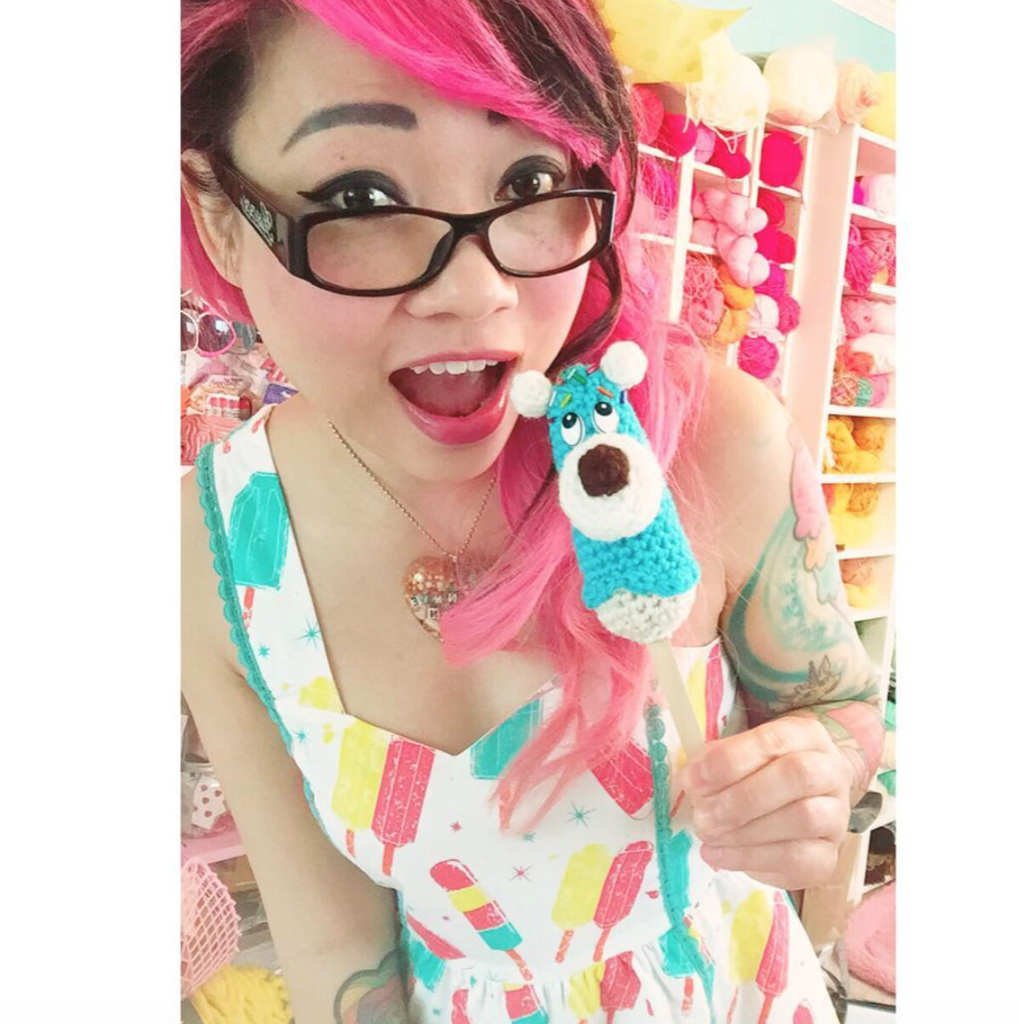 I apologize in advance if there are any errors in this pattern. Nobody else has edited or looked at it, and I just dashed it off really quick! Let me know if there any issues! 🙂