Happy New Year! I've been wanting to do something champagne-bottle themed for a long time. I'm gonna say right up front, that I don't think a scarf made out of these champagne bottle motifs would be the greatest scarf, because the thin portion along the neck of the bottle would be a weak and stretchy point, also with a tendency to twist. HOWEVER, I could not help myself but try! I am running out of time this year to complete a full scarf, but these little bottles were so cute, that I wanted to share them with you anyway.
#HhookForScale
My buddy Candace pointed out that you could also make a cute garland out of this motif. And champagne isn't just for NYE. You could make a scarf or garland for any kind of celebratory occasion, and you can put whatever words you like on the labels with surface crochet, felt letters, or puffy paint.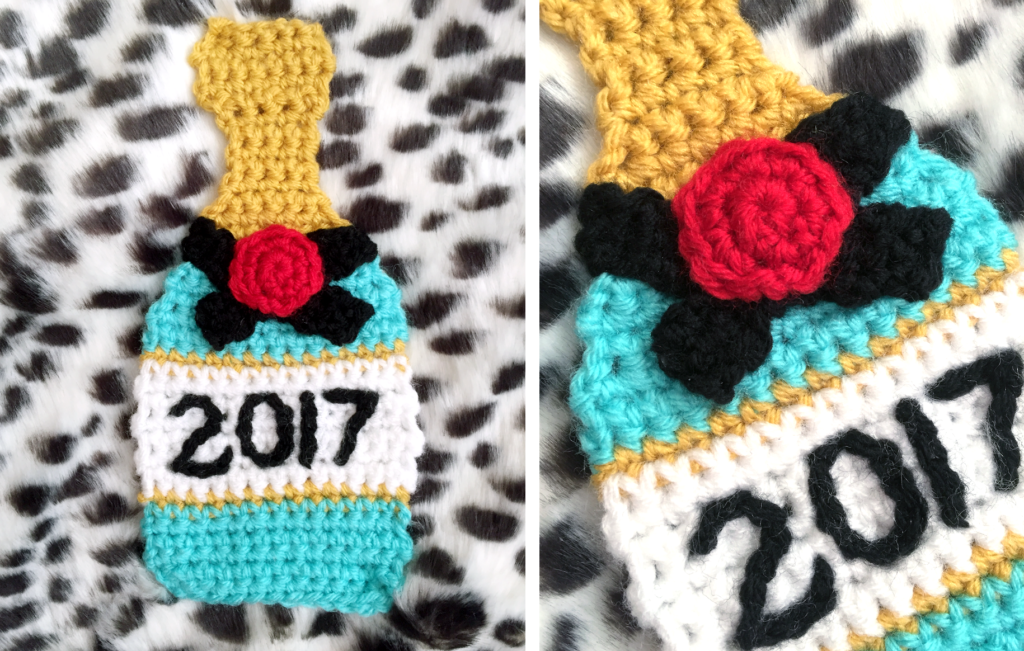 I fully intend to complete my scarf and shoot non-phone-cam pics. Until then, this pattern will be free on my blog. When I get the chance to convert it into an actual scarf pattern, I might pull it from here and add it to my Etsy shop. Not sure yet!
What ever your plans are tonight, stay safe and stay warm. I think 2017 is going to be a really weird year for me (maybe more on that later), but I hope for all of us to be happy and healthy. Cheers!