Hello Kitty Con 2014 is here! I am in LA, meeting up with my friend Candace from Super Good For You to check out the con for the first two days. I really didn't have time to plan an outfit or make anything super interesting to wear, but I figured I'd whip up some cute shoe clips for my boots!
I wanted them to be kinda square but kinda puffy, too, so that's how I decided to work in joined rounds to make more of a 3d bow! The joined rnds with the turn in direction also help keep that seam in check. I was going to put a little stuffing in them to make them poofier, BUT, I totally just plain FORGOT, and I just went with it because I had to go to sleep to wake up for my plane.
If you are not really into the whole shoe-bow thang, you can always use this in your hair, or strung as a cool statement necklace, or as an embellishment to your sweater, dress, purse, or murse! I have yet to walk in the bows, so I'll see if they are too big and if they just fly off my boots!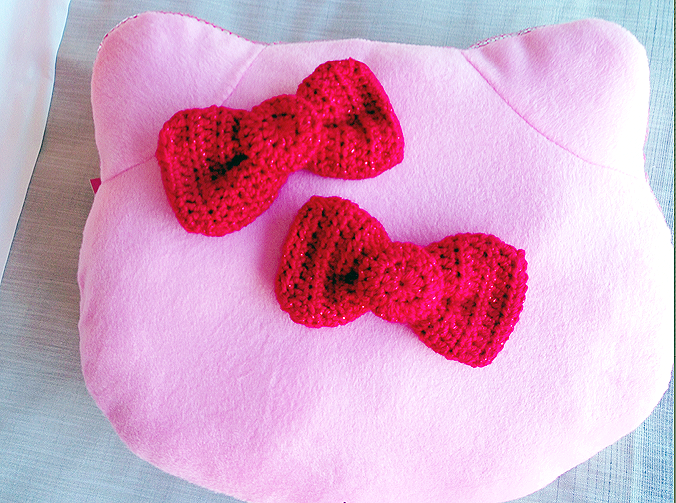 (Sorry for the really crappy photos!!!!! I'll try to take better ones at home!)